Hagia Sophia Virtual Tour
For those of you who don't know, the Hagia Sophia in Istanbul is the best Byzantine building around. Not going to say too much, but just LOOK AT THIS VIRTUAL TOUR. Visiting the Hagia Sophia is one of my life goals, and this is almost like that.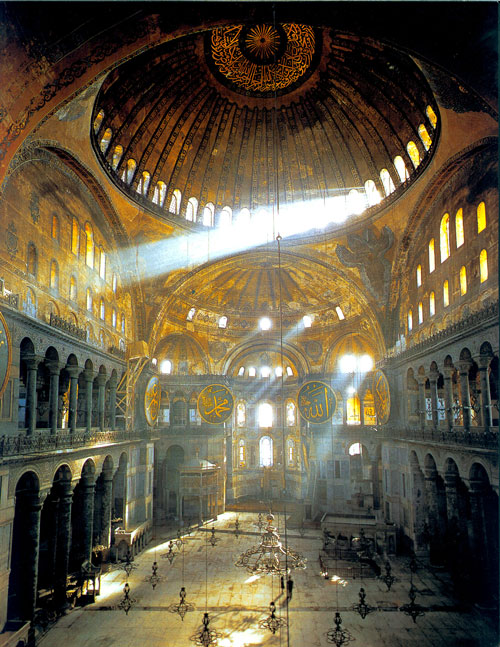 Just saying, the Hagia Sophia is so mind-numbingly perfect, it's like God took a shit, coated it in gold and loveliness and turned it into a basilica. I have spent many a philosophy class being pleasantly hypnotized by watching this perfect virtual tour.